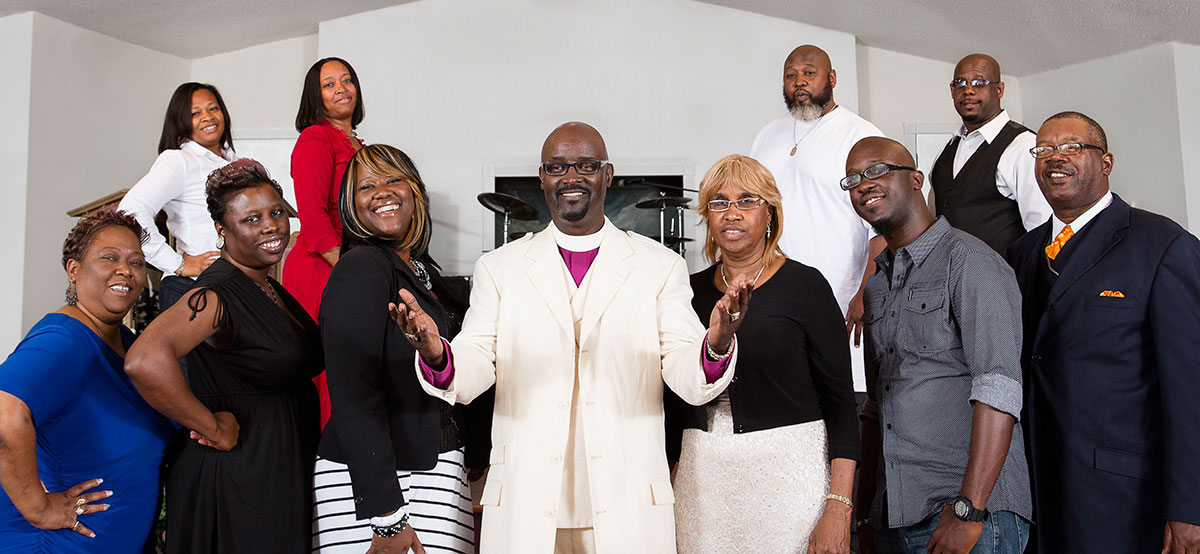 The Jones Family Singers, consisting in part of five sisters, two brothers and their father, have been tearing up churches and festivals alike for over two decades. But they've never before made a studio album that displays the depth of their pure musical gifts quite like The Spirit Speaks,  released on April 1st, 2014 via Arts+Labor.
Before they ran tape on the Pentecostal Jones family at Jim Eno's Public Hi-Fi studio in early 2013, producers John Croslin and Eric Friend of the Reivers pored over all the group's previous recordings dating as far back as the late '80s and mostly recorded live in church, and chose what they felt was the strongest material. "Some of these songs we haven't played in 20 years," exclaimed Bishop Fred Jones, the family patriarch, who has resided over the congregation at Mount Zion Church of God In Christ in Markham, TX for three decades.
Croslin and Friend also recorded newer songs, such as the Bishop's "Try Jesus" and Fred Jones, Jr.'s "Going Home," to get the full representation of the band that has wowed crowds at ACL Fest and SXSW a total of eight times.
The producers had never worked with a gospel group before, but in the rich sound of the JFS they heard R&B/funk with lyrics of praise. Musical director Fred Jones Jr., the group's most valuable player, deftly handles guitar and keyboards as his sisters lock in on harmonies like God's own Vandellas.  Yep, it's gospel music – but fans of such nouveau soul bands as Sharon Jones and the Dap Kings and Vintage Trouble will also find a soul workout at the core.
Impressed by the band's fervor onstage and humility off, Austin filmmaker Alan Berg ("Outside Industry: The Story of SXSW") decided in 2012 to make a documentary that explored the triumphs and tribulations of this working gospel band. The artistry he witnessed onstage, as well as his film's soundtrack, deserved some time in a world class studio with experienced producers, so the band took off from their day jobs for a three day weekend at Public Hi-Fi in Austin. The original goal was to record a couple new tracks for the film, but the project soon yielded a full-length LP that has inspired more than one gospel enthusiast to exclaim that "nobody's making records like this anymore." The Spirit Speaks is a throwback that can really throw down. Buoyed by the new LP, the Jones Family Singers are eager to hit the road. Besides churches, nightclubs and big music festivals, they've also brought their musical ministry to prisons.
Bishop Fred A. Jones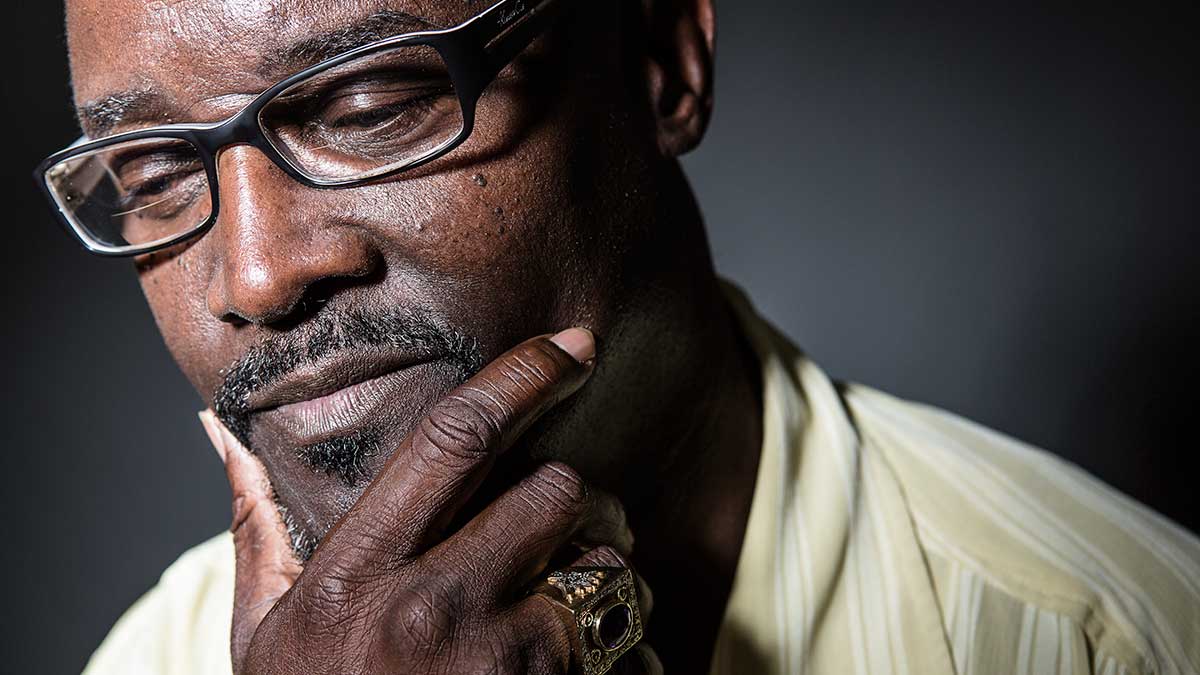 Bishop Fred A. Jones, Sr. Th.D. is pastor/founder of The Mt. Zion Pentecostal Cathedral of Markham, TX and is CEO of Family-Styled Records which is family owned and operated. Bishop is married to Lady Sarah Jones and together they have six girls and two boys, hence The Jones Family Singers. Bishop has a Bachelor, Masters and Doctoral Degree in Theology and an AAA in Audio/Video Curriculum. Licensed as an International Evangelist in the Church of God in Christ (COGIC), he is well traveled and loves preaching and singing.
Sarah M. Jones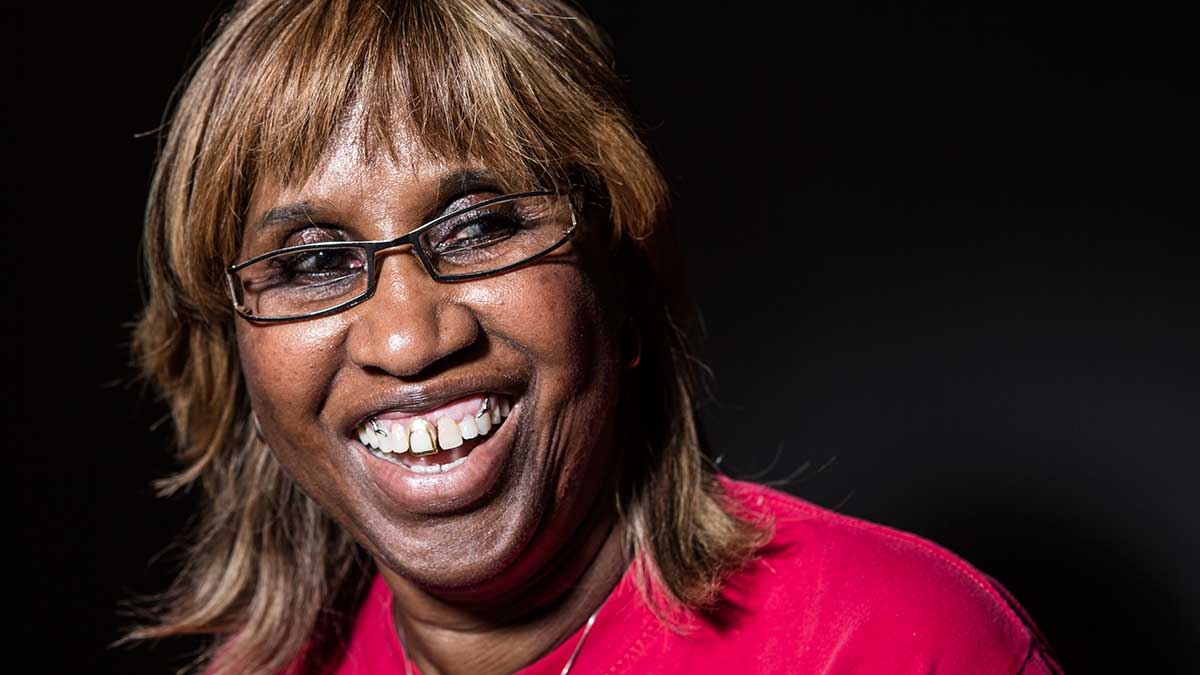 First-Lady Sarah M. Jones, born November 22, 1941 is the wife of Pastor F. Allen Jones, Sr. and the mother of six girls and two boys.  She handles the product management and uniform design for The Jones Family Singers and also serves as First Lady and Overseer of the Women's Work at The Mt. Zion Pentecostal Holiness Church of Markham, TX.  Sister Jones loves gospel music as well as plenty of traveling.  She loves the Lord and is a very powerful Bible teacher in her own right. She whole heartily supports her husband and her family whether at home or on the road.
Alexis Jones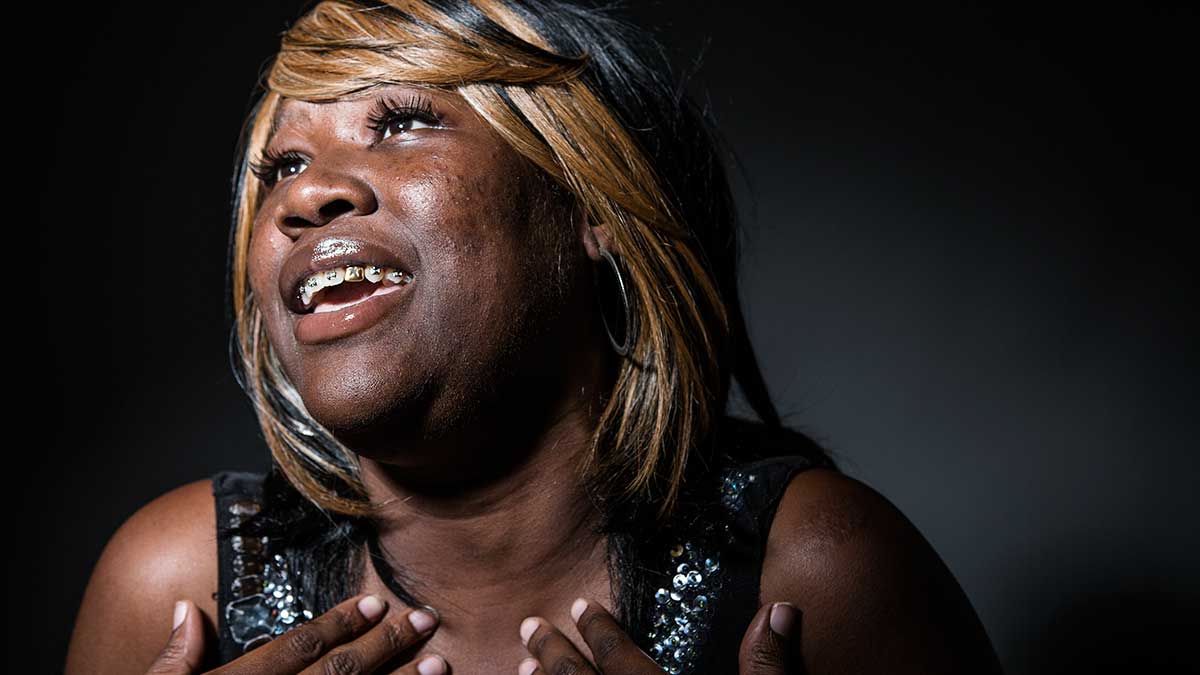 Alexis Jones is the baby daughter of Bishop Fred A. Jones, Sr. and First Lady Sarah Jones and is the lead singer of The Jones Family Singers.  Her father has always told her to "marry a microphone!" She is the mother of Stevion Bakari Roberts (who is becoming an avid drummer at a young age), loves singing and drumming and is also a professional beautician.  Alexis enjoys traveling, shopping, concerting and above all meeting and making new fans and friends.  She has performed with Mrs. Evelyn Turrentine Agee and Mr. Andre Tate from The Williams Brothers and is looking to share the stage with many more.  Her favorite quartet groups are the Bolton Brothers, The McDonald Sisters, Mary-Mary and Mrs. Leomia Boyd.  Alexis is also on the Praise and Worship Team at the Mt. Zion Pentecostal Holiness Church and wants to remind you that The JFS are coming to your town to be a blessing to you!
Fred Allen Jones, Jr.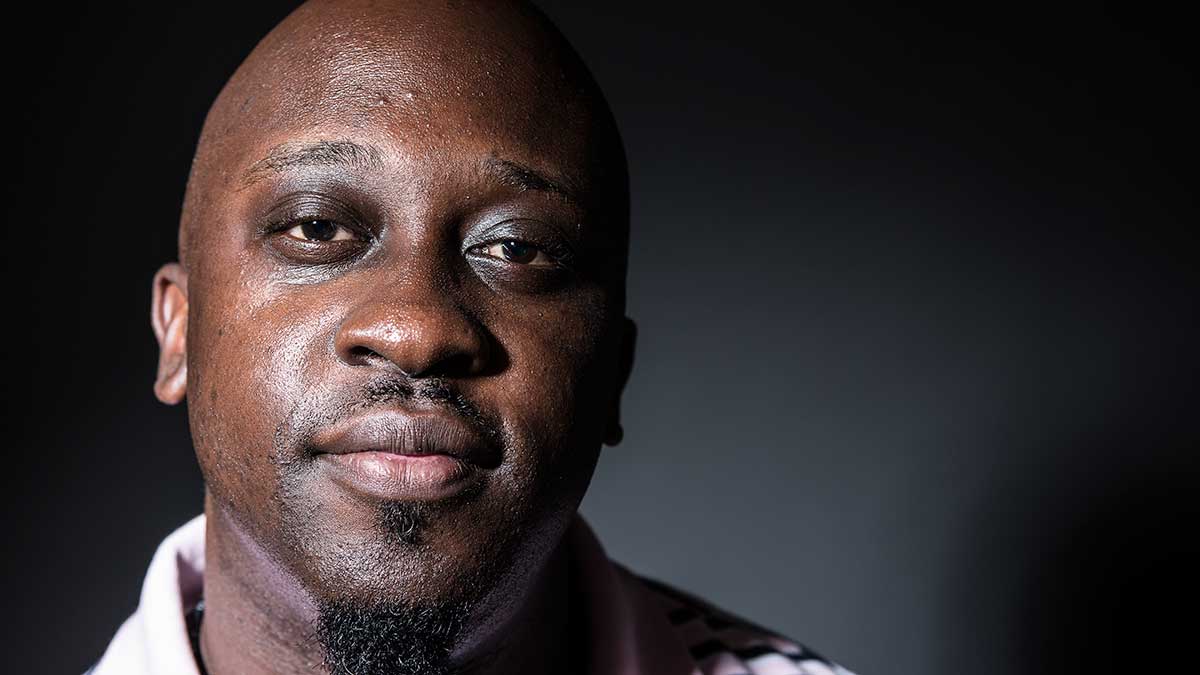 Fred Allen Jones, Jr. is the youngest son of Bishop Fred A. and First Lady Sarah Jones and is the Minister of Music in the church his father pastors in Markham, TX, Minister of Music for the Enterprise Baptist Church and a staff musician for New Hope Baptist Church (both of Bay City, TX).  He is a pro musician on hire for various groups across the State of Texas and beyond.  He serves as Chief Engineer of Family-Styled Records owned and operated by his father Bishop Jones and sister Velma "Mice" Davis.  He has successfully recorded The Jones Family Singers, Natasha R. Bates, Disciples of Christ,  Ashley Pete, Alexis D. Jones, Bishop Fred A. Jones, Sr. and many others.  Fred plays lead and bass guitars, keyboards and drums in The JFS and has performed with renown artists such as "The Sensational Williams Bros of Mississippi", "The Williams Singers of Indianapolis" and many more.
Ernestine Ray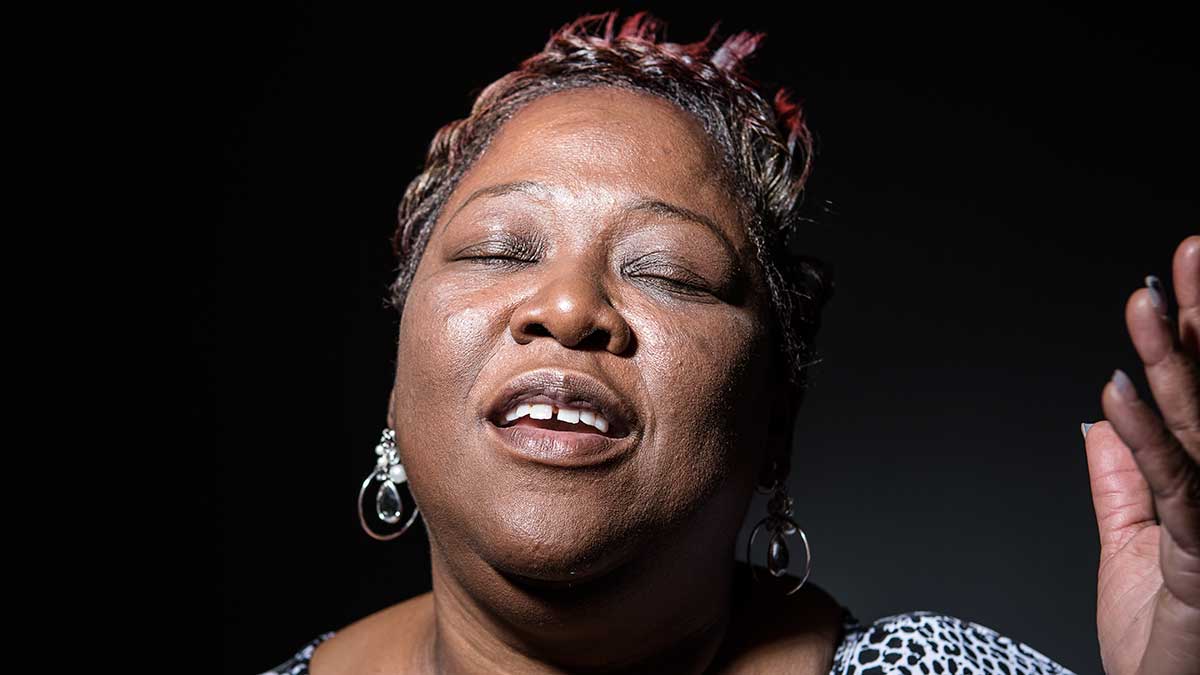 Ernestine Ray is the oldest daughter of Bishop Fred A. and Lady Sarah Jones and sings alto in the group.  She is married to Arthur Ray and is the Director of The First Baptist Church Child Development Center of Bay City, TX. Ernestine has been with the group since its inception and has been a strong supporter in every way.  She serves as Church Secretary where her father pastors in Markham, TX and is praise and worship leader as well.   Her passion is ministering locally and abroad to people of all races, creeds and colors and making new friends.  She also loves to coordinate weddings and other functions in her spare time.
Kenneth Jones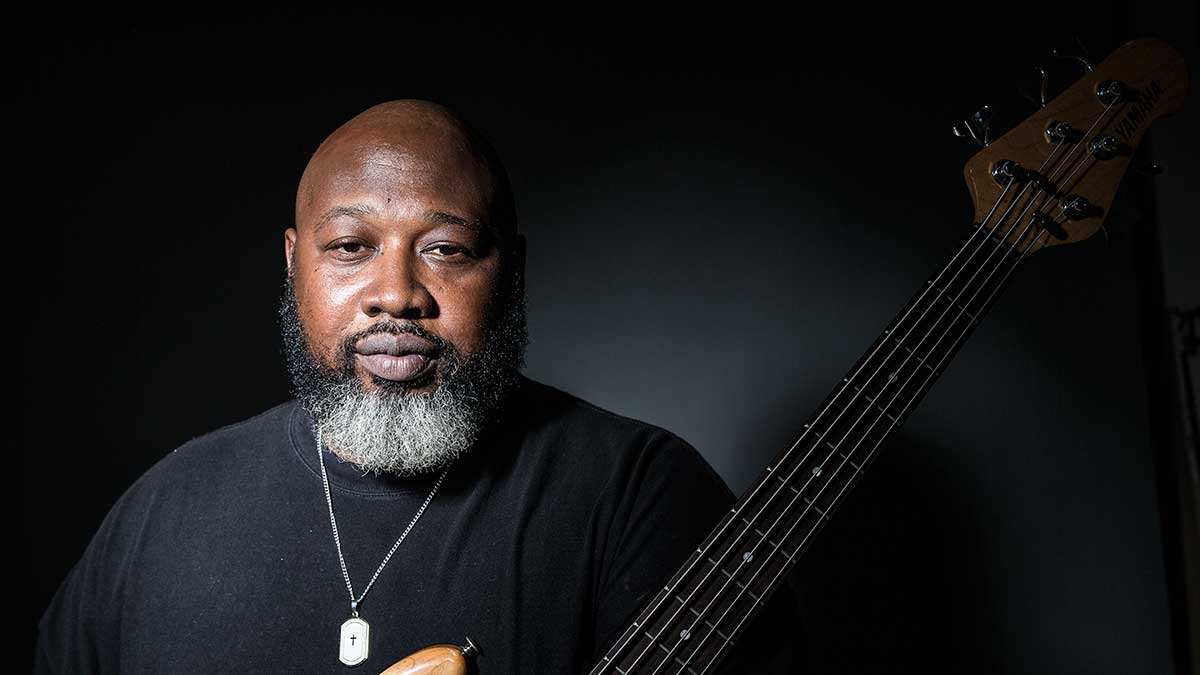 Kenneth is the oldest son of Bishop and Lady Sarah Jones, resides in Bay City, TX and plays bass for the band as well as some guitar and keyboard.  He is married to Zelma Baldwin Freeman and together they have eight kids.  He served the Matagorda Country for several years through his owned and operated business "Slap Yo Mama Smokehouse." Kenneth's goal is to reach the lost through the music ministry of The Jones Family Singers and to travel the globe spreading good cheer.
Sabrina Freeman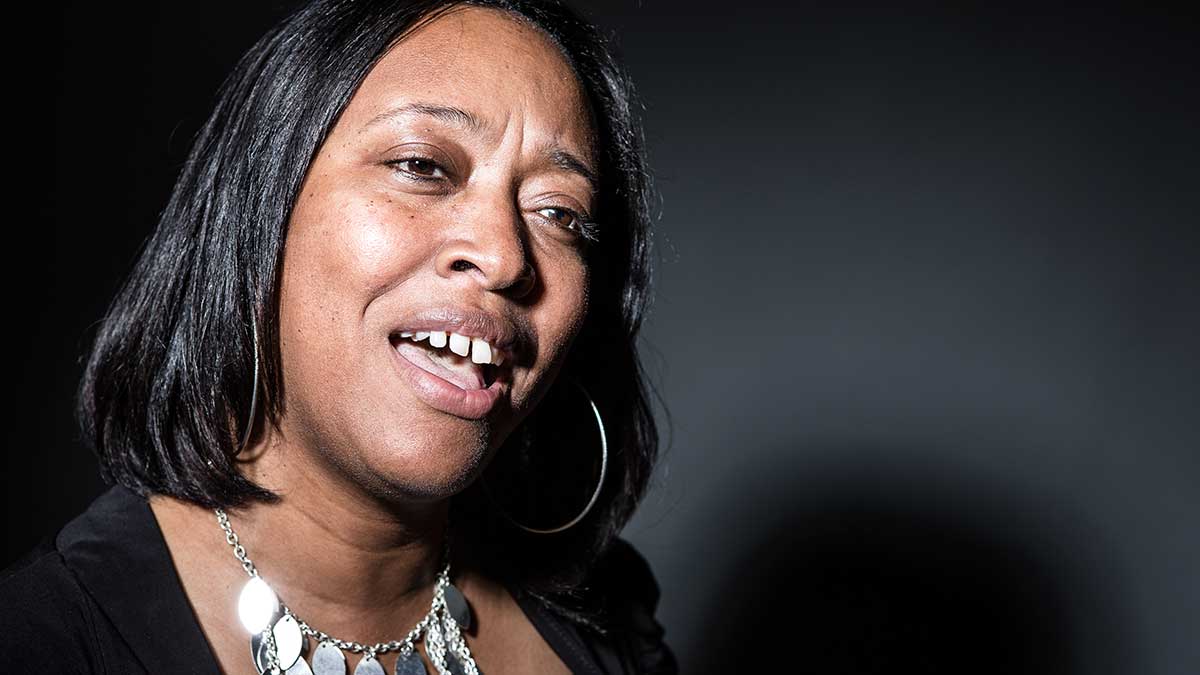 Sabrina Freeman is the next to oldest daughter of Bishop and Lady Sarah Jones and sings top vocal in the group.  She is the proud mother of three beautiful children; Ian (the drummer), Crystal and Brandon. Sabrina loves The Lord and looks to see you when The Jones Family Singers come to your town.
Velma Davis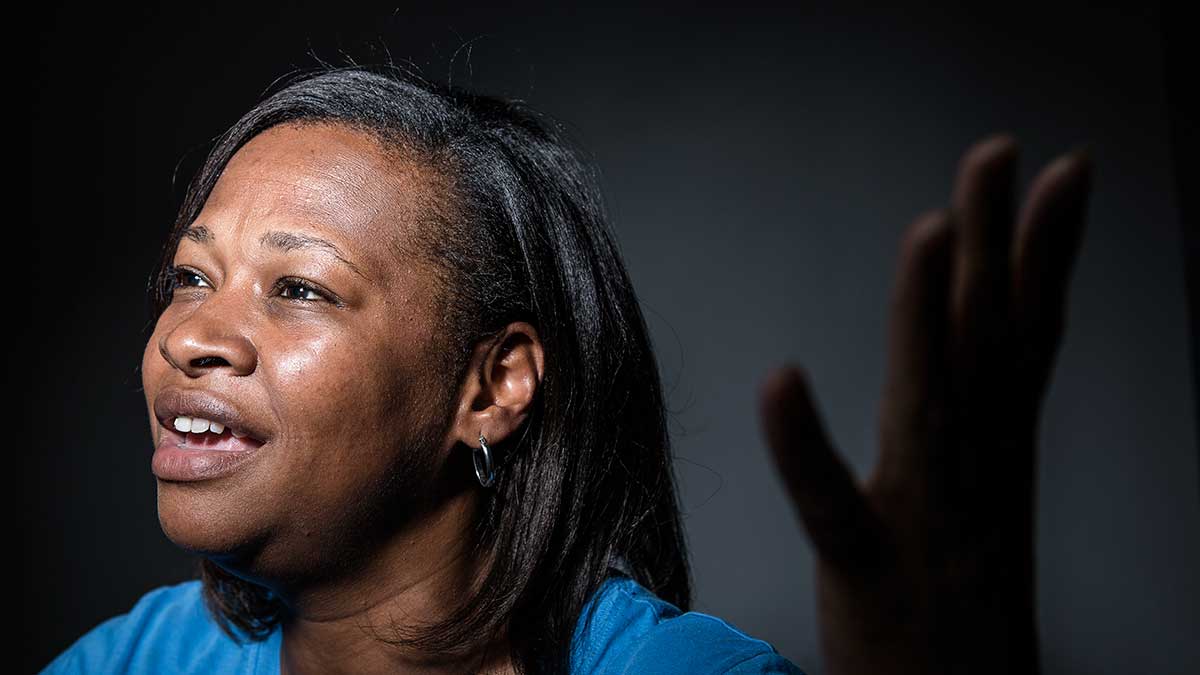 Velma "Mice" Davis sings 1st and 2nd soprano in the group and is the mother of three girls; Gabrielle, Jaila and Jeslyn.  A graduate of the Art Institute of Houston with an Associate of Applied Arts Degree in the music curriculum, she resides in Bay City, TX and is co-founder of Family-Styled Records.  She is single and enjoys singing, traveling and spending time with her girls and family.   Velma attends and plays keyboards at the Mt. Zion Pentecostal Cathedral (pastured by her dad) and taught most of her siblings how to play the drums. She is also the  music teacher at the First Baptist Church Child Development Center in Bay City, TX.
Theresa Patrelle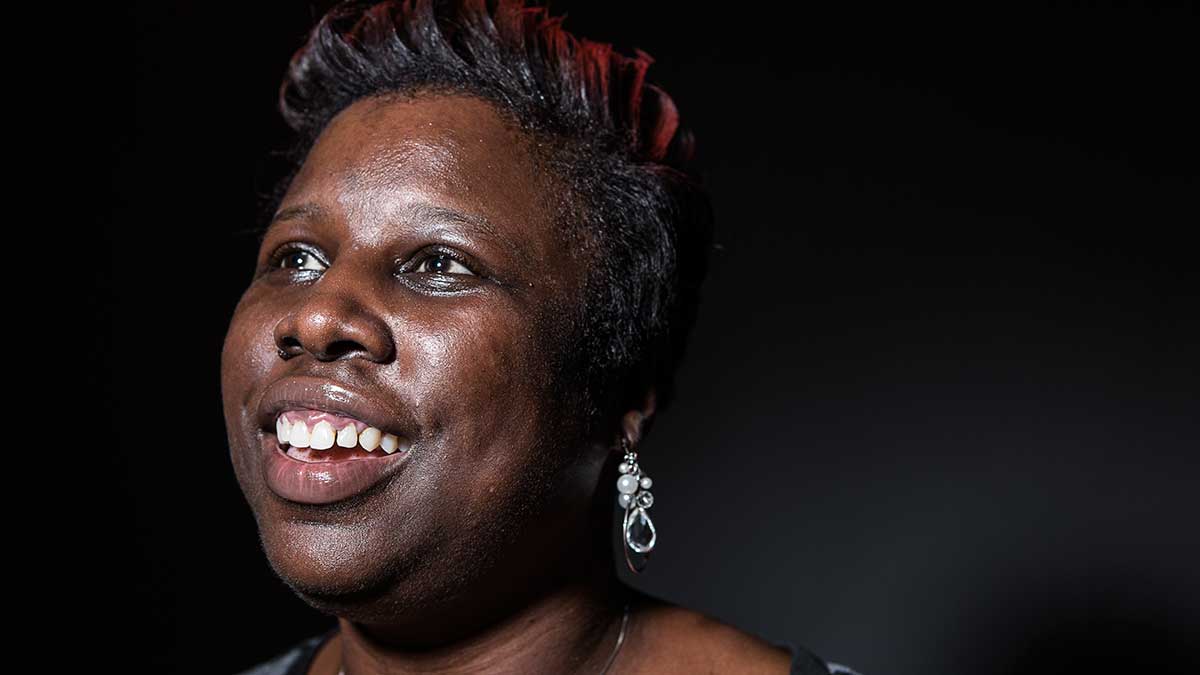 Theresa Patrelle Jones aka "Lady T" sings baritone for The Jones Family Singers. Born in Houston, TX on February 23,1974 she is walking miracle and living testimony; The Lord has brought her from death's door three times. She received certification as an Administrative Assistant in 2002 from The Bradford School of Business in Houston and presently works at First Baptist Child Development Center in Bay City, TX as well as being Bishop Jones's personal secretary. Currently single with no kids, her hobbies include traveling, working on the computer, and running the sound and video equipment at the church. She loves The Lord with her whole heart and knows that The JFS are coming to your town to be a blessing to you!
Duane Edward Herbert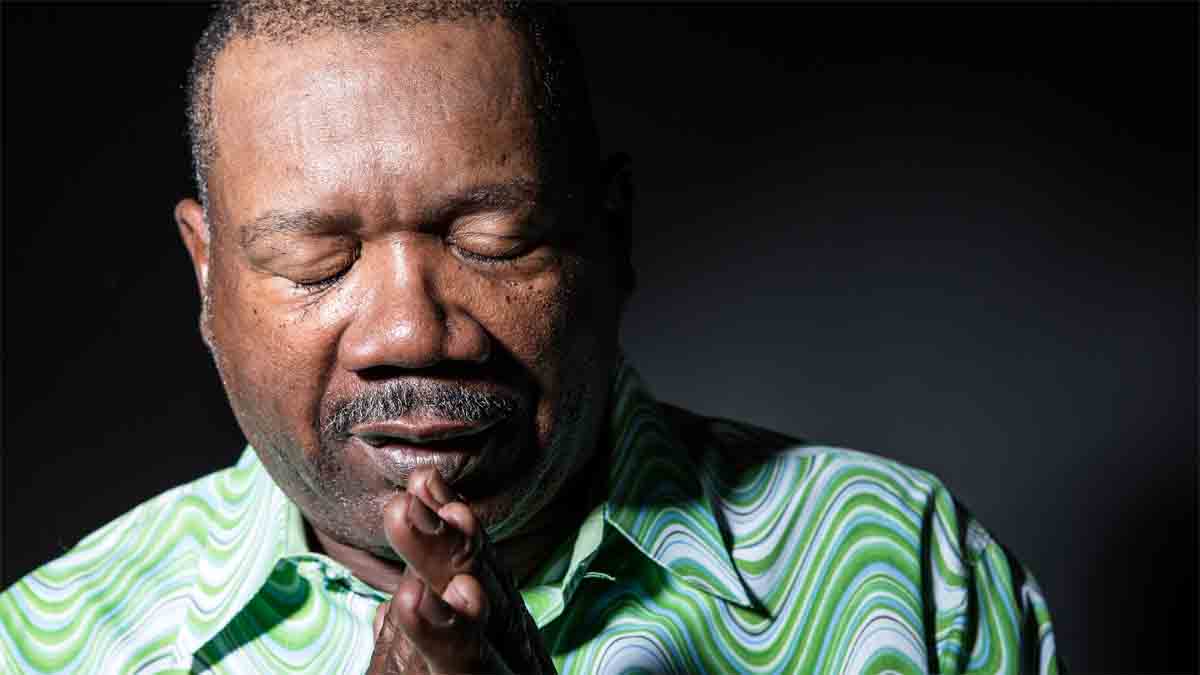 Duane Edward Hebert was born December 27, 1958 in Eagle Lake, TX and is happily married for 24 years to Mrs. Rhonda Franklin Hebert.  His main occupation is an industrial painter and interests are fishing, sports and of course music.  His tenure as the percussionist for The JFS has spanned over fifteen years and his favorite places visited are Angra and Rio De Janeiro, Brazil.
Matthew Hudlin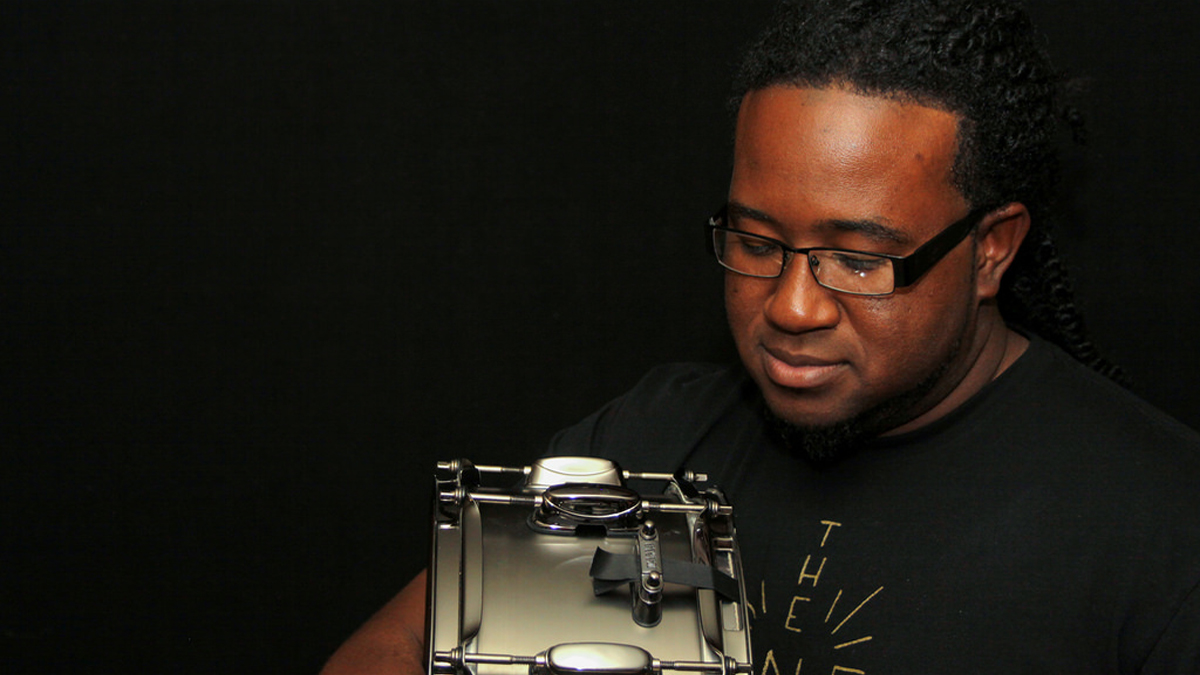 Matthew John Hudlin was born and raised in El Campo, TX and has been drumming since he is five years old.  He is happily married to Nicole Hudlin and together they have a beautiful five year old daughter.  Currently he is the Worship Leader, keyboard player and praise team director for Bible Truth Apostolic Church in El Campo, TX.  About two years ago Matthew was invited by Fred Jones Jr. to play drums for the JFS and is consistently striving to grow and develop his skills as a drummer and music producer.  Matthew enjoys offering his musical abilities to play for a multitude of groups and church events.  He has played for Sunday's Best Live Concert and Jackie Smith and YDM whom he was privileged to travel with to London, England for a short tour.  His passion is to continually grow deeper in his relationship with God and to share what God has blessed him with to everyone that he encounters.
Ian Wade
Ian Wade is the son of Sabrina, grandson of Bishop and Lady Jones and plays drums in The JFS.  He is also a minster that loves The Lord. Although he has been away at college in Tyler, TX he loves being home playing the drums with the family and being a blessing in soul winning for God.